WHO ARE THE CAREGIVERS NEEDING SUPPORT?
Depending on the source one uses, 30, 40, or 50 million Americans serve as family caregivers. They care for loved ones of all ages, with many health conditions. There are 15 million caregivers for Alzheimer's patients alone, for example. Many of the caregivers struggle with multiple roles—parent, spouse, employee, friend, and caregiver. Many are guiding, supporting, both their children and their parents, simultaneously. Caring for a frail, elderly person with multiple mental, physical and emotional challenges, for example, can cause great stress, anxiety, exhaustion, isolation—as well as deteriorating health for the caregiver, in many cases. Sound familiar?
Golden Heart aims to improve the quality of life for both the overburdened caregivers and the individuals they care for, between the ages of 18-100. Our social worker can speak with you personally about anything of concern, starting at the admission process, and throughout your time using Golden Heart services. We Also facilitate formal support groups for caregivers. There, you get to share thoughts, feelings and questions with other caregivers who do what you do every day. One group is co-sponsored by the Alzheimer's Association. Please call the social work department for more information and support group schedules. The respite you will get from having your loved one spend five hours or more a day at Golden Heart will prove invaluable, no doubt. It will permit you to work, shop, socialize, exercise, sleep, bake some pies or play a round of golf. For more formal support, please contact our social worker anytime.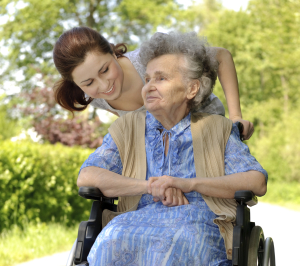 GOLDEN HEART ADULT DAY CARE, INC. 101 Shore Road Somers Point, NJ 08244 Phone: 609-788-0067
Fax: 609-788-0068   Email: info@goldenheartdaycare.com   

Alzheimer's Care; Elder Care; Respite Care;  Caregiver Support; Adult Day Care; Atlantic County, NJ; Somers Point, NJ