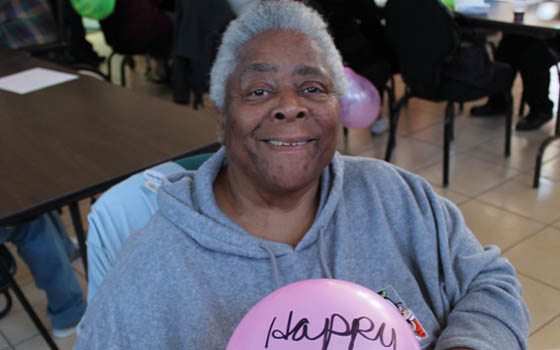 Unlike many adult medical day programs, Golden Heart successfully serves a broad range of individuals.  While other programs serve almost exclusively the elderly with dementia/Alzheimer's or those with developmental disabilities, Golden Heart serves adults aged 20-100, with almost any physical, cognitive, or emotional condition.
We find this intergenerational mix has great advantages for clients of all ages.  The elderly often enjoy interacting with those who are the ages of their children or grandchildren.  Younger members often bond warmly to a "parent or grandparent figure."
Just as their conditions and needs differ widely, so do the services we match with them.  Our nurses can carefully monitor those with any medical needs, such as diabetes, high blood pressure, cancer, pulmonary disease, epilepsy, wounds, etc. They can comfort, support and stimulate those with Alzheimer's, developmental disabilities, cerebral palsy, Parkinson's, MS, etc.
Close supervision prevents inappropriate behavior, wandering, or accidents. Our keeping closely in touch with family and doctors helps us stay aware of any changing conditions and needs.
If your loved one has never participated in a day program like Golden Heart and you aren't sure how he or she will "fit in," please call to discuss your situation.  Then, you might visit for a TOUR or arrange a FREE TRIAL DAY.  Our social worker can help you make a smooth transition and reduce any anxiety.
If your loved one has not succeeded in a similar program, we are especially interested in hearing about your experiences and learning how we can better meet his or her needs at Golden Heart.  It could be well worth a second try!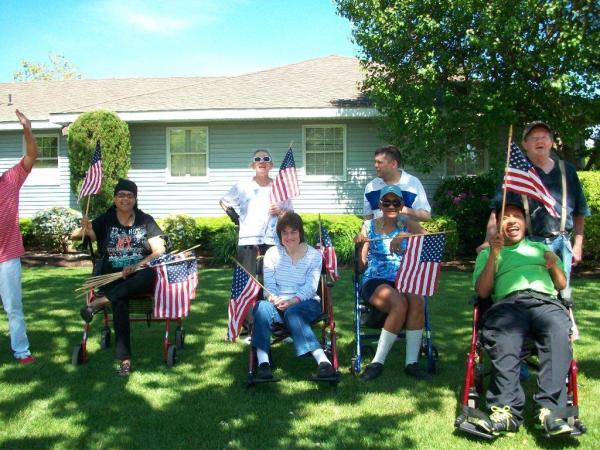 GOLDEN HEART ADULT DAY CARE, INC. 101 Shore Road Somers Point, NJ 08244 Phone: 609-788-0067
Fax: 609-788-0068   Email: info@goldenheartdaycare.com   

Alzheimer's Care; Elder Care; Respite Care;  Caregiver Support; Adult Day Care; Atlantic County, NJ; Somers Point, NJ