MEDICAL:  Our nurses and certified nursing assistants have the guidance of a  licensed physician, our medical director.
NURSING:  Golden Heart has two registered nurses, both with about 30 years of experience, as well as a team of certified nursing assistants.  They handle all aspects of assessment, monitoring, treatment, medication management, as well as assistance with all activities of daily living:
SOCIAL: We offer a wide range of social services, delivered by our licensed clinical social worker, who has about 30 years of professional experience. You will meet Julia during the admission process.
PERSONAL CARE: Our staff addresses the personal care needs of all clients, meaning their essential activities of daily living; mobility, eating, toilet use, etc.
REHABILITATIVE SERVICES:  This include physical, occupational and speech therapy which Golden Heart offers in a dedicated room in our facility. Our partner for rehabilitation services is Spectrum Rehab, LLC.  Also, our nurses developed a special "Restorative Nursing Program," which supplements the formal rehabilitation services so clients continue to enhance the abilities which they developed in the Spectrum Rehab programs.  This leads to greater long-term benefits and decreases relapses.
MIDDAY MEAL:  In addition to a nutritious, hot midday meal, Golden Heart provides a hot and cold breakfast and tasty afternoon snacks.  Our staff makes sure clients have adequate hydration as well.  Yes, ice cream often finds it way into the dining room!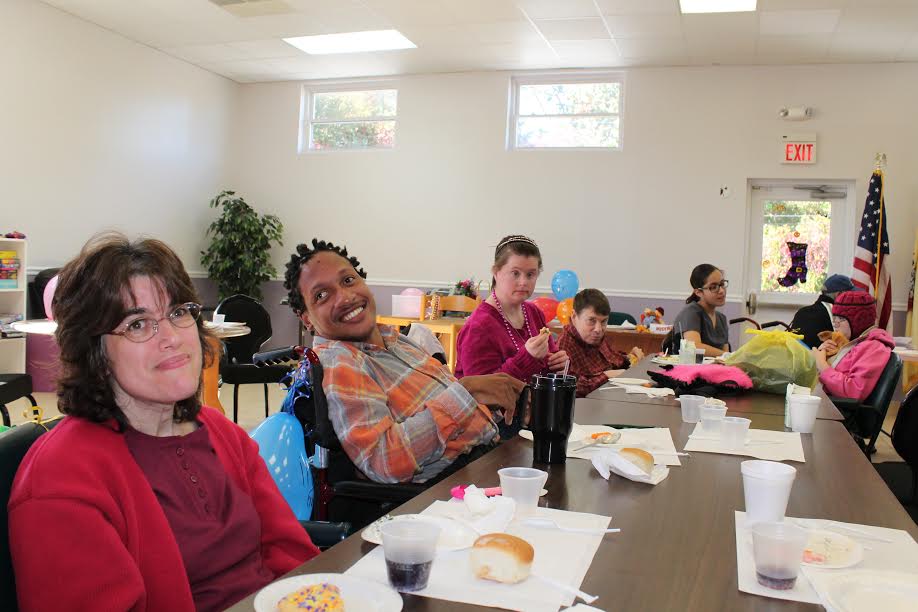 As a New Jersey licensed adult medical day program, Golden Heart provides all the required services, using all the appropriate professional and ancillary staff. Our staff/client ratios exceed the required levels. Golden Heart provides medical, nursing, social, personal care and rehabilitative services as well as a nutritious midday meal, activities and transportation to and from the center.
ACTIVITIES: Golden Heart offers a wide array of active and passive, stimulating, safe, supportive activities as well as regular shopping trips, special outings, live entertainment, holiday and birthday parties. Look at the Photo Gallery page to see our clients enjoying everything from bowling to bingo, from painting to singing, from balloon volleyball to puzzle making, from "movement to music" to meditation, from arts & crafts to Scrabble and cards…don't forget the extremely popular dog therapy and occasional massages!
Salon & Barber: Our center takes rejuvenating monthly trips to Jolie Health and Beauty Academy a unisex beauty salon. Your loved one can enjoy having their haircut and styled gratis. Men can also receive hot shaves periodically. Coloring and highlighting can be scheduled at an additional fee.
URGENT/EMERGENCY CARE: If our nurses ever need the services of an urgent care center or a hospital emergency department, both are conveniently located only blocks away, in Somers Point. The AtlantiCare Urgent Care Center and the Shore Medical Center are both only a few minutes away.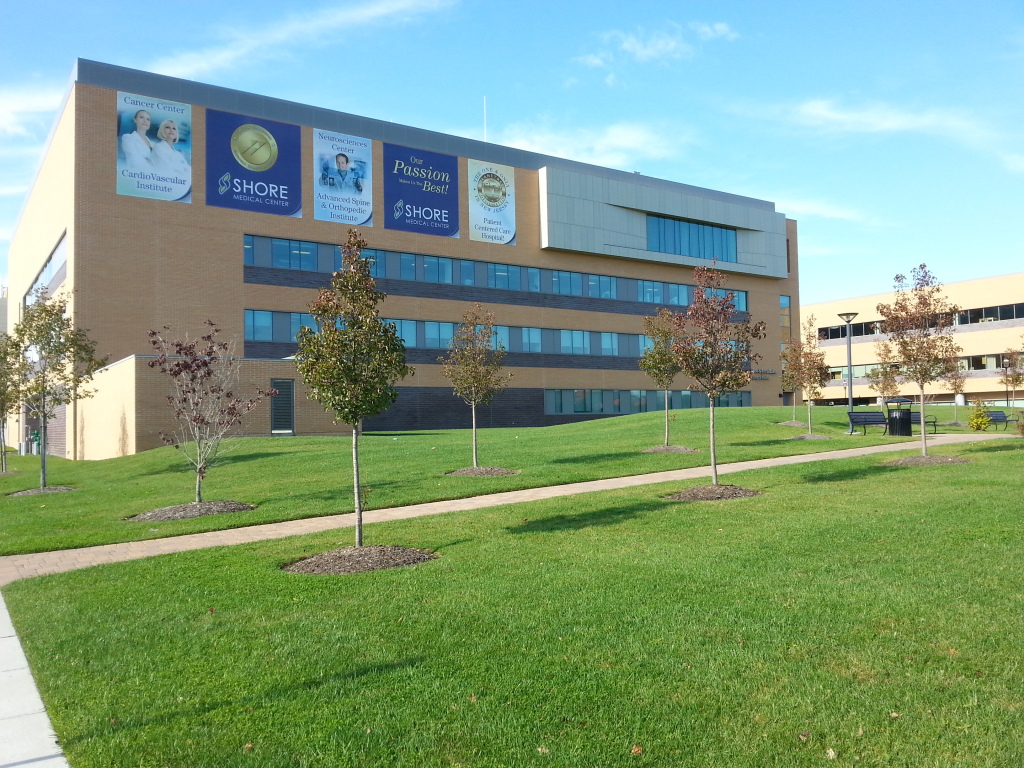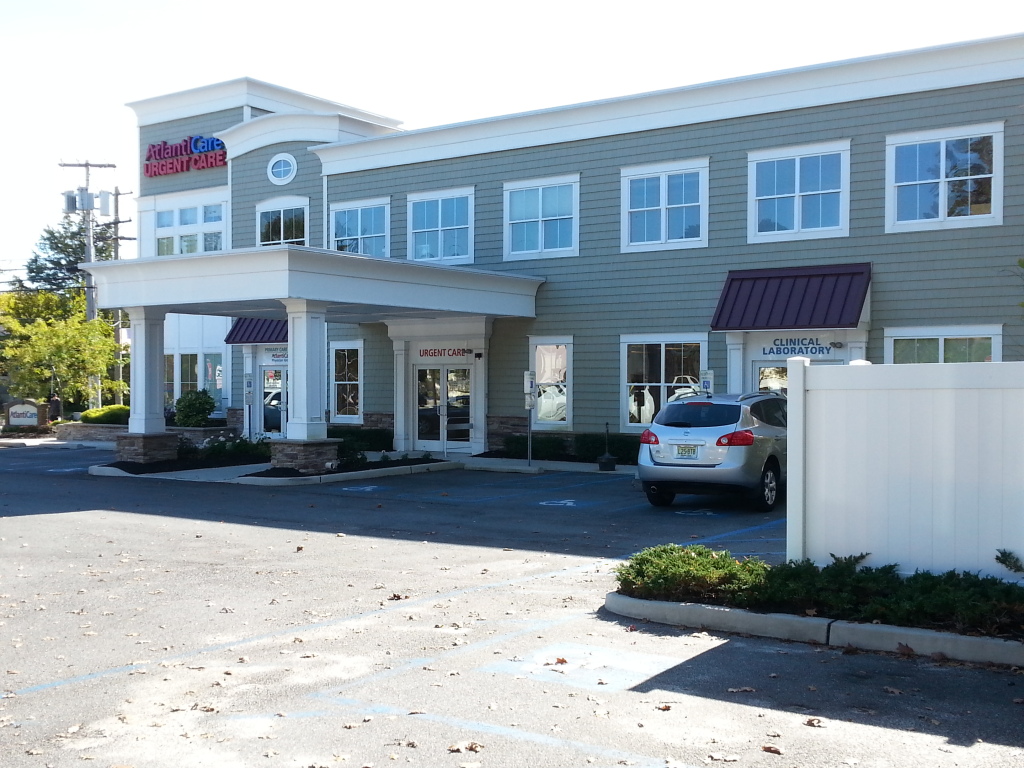 TRANSPORTATION: We provide door-to-door transportation for clients in handicapped accessible vans. Our drivers don't just drive. They get to know their riders and interact with them in a supportive, caring manner. They can serve as "eyes and ears" for the nursing team if they see anything of significance.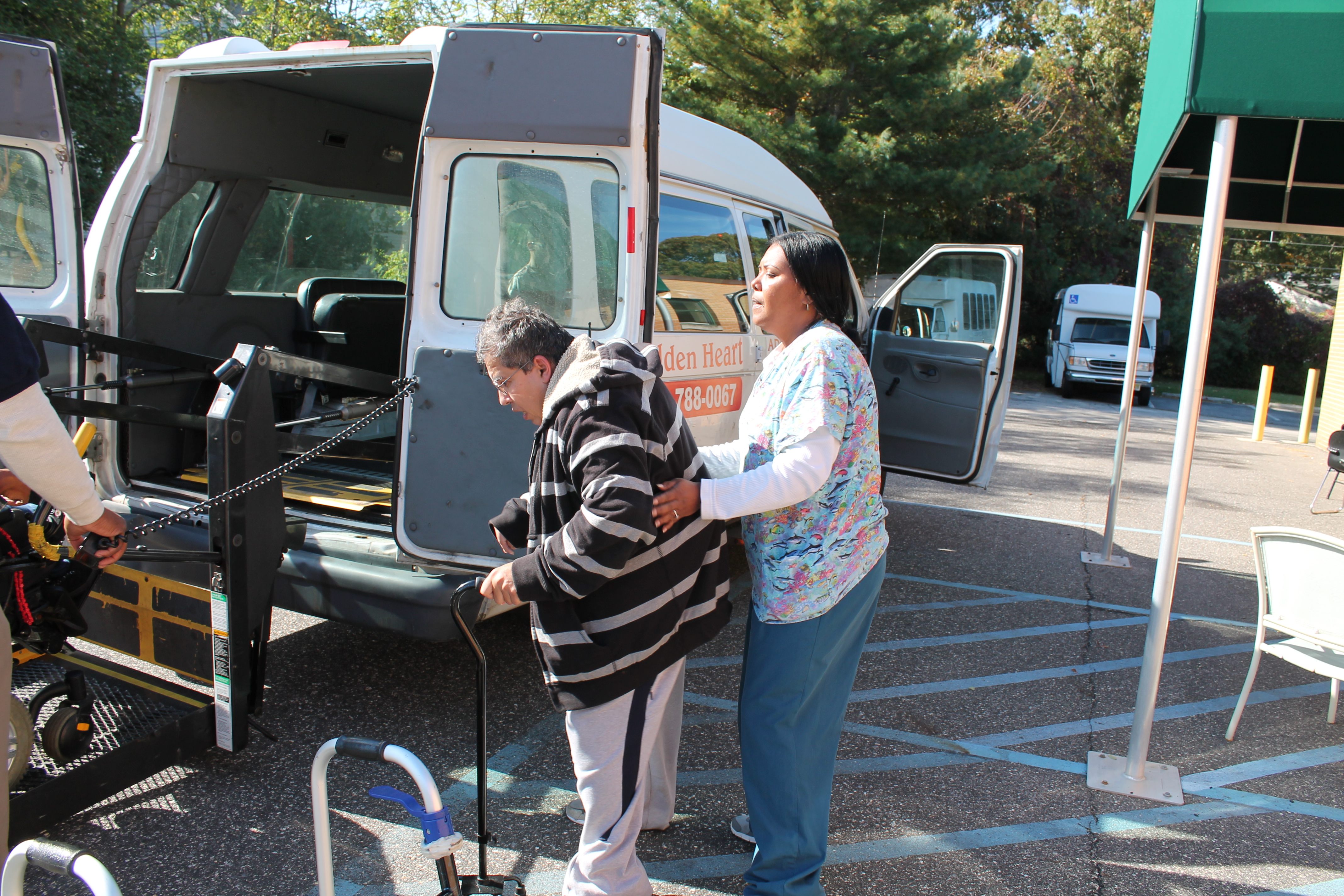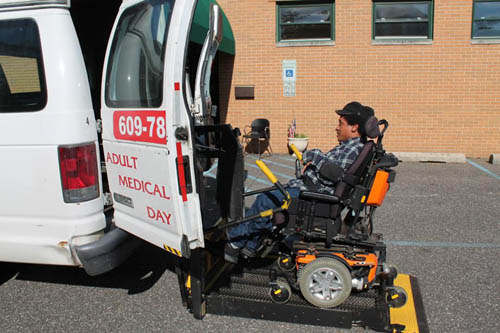 In addition,
a licensed dietitian
and
licensed pharmacist
visit regularly to oversee our menu planning and medication management services. We offer
spiritual services
delivered by officials of several faiths.  Participation is optional.  Golden Heart is not affiliated with any religious organization and individuals of all faiths are most welcome.
ELIGIBILITY:  Our director of nursing and social worker conduct an assessment of the potential client's physical, cognitive, emotional conditions and behavioral history, through a personal interview.  They obtain valuable background information from caregivers and physicians. The admission process can be prompt and painless.
COSTS:  Fees are covered by Medicaid, JACC (Jersey Assistance for Community Caregivers), Veteran's Administration, private payment and some long term care insurance policies.  Please call for more details.
GOLDEN HEART ADULT DAY CARE, INC. 101 Shore Road Somers Point, NJ 08244 Phone: 609-788-0067
Fax: 609-788-0068   Email: info@goldenheartdaycare.com   

Alzheimer's Care; Elder Care; Respite Care;  Caregiver Support; Adult Day Care; Atlantic County, NJ; Somers Point, NJ